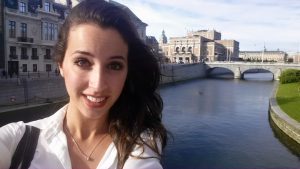 Victoria completed her Ph.D. in Linguistics with a specialization in Language Acquisition (UCLA, 2016) and is now an Assistant Professor in the Department of Spanish and Portuguese at UCLA. Her main areas of research are word segmentation in infants and grammatical development in English and/or Spanish-speaking 2-6 year-olds.
Suyuan Liu
Suyuan Liu is currently in a graduate program at UBC. Her interests are experimental phonology, phonetics, and dialects of Mandarin. Aside from school, she really enjoys reading mystery fictions, watching movies and animes, and making handicrafts like papercraft and rubber stamps.

Chad Vicenik
Chad completed his Ph.D in Linguistics in 2011. He investigated intonation and how it relates to early acquisition of language, including language discrimination and word segmentation. He also worked on the intonational phonology of adults. He was also a set designer and the main architect behind the castle façade on the baby sound booth! He is now a high school teacher in London, UK.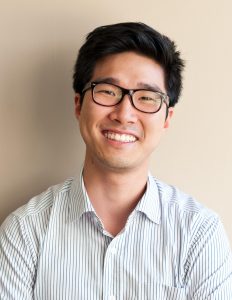 Adam Chong
Adam completed his PhD in Linguistics in 2017. His general research interests lie primarily in phonology and phonetics. His work focuses primarily on phonological acquisition and processing, and how this might inform us about grammatical architecture. He is now a lecturer at Queen Mary in London, UK.
Adam Chong's website.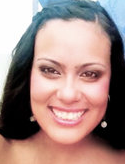 Anya Mancillas
She was the lab manager of the Language Lab from 2013 to 2015. She received her B.A. in Psychology with a minor in Linguistics from San Diego State University, where she worked in a lab researching how early language development relates to school readiness in monolingual English, Spanish, and Bilingual toddlers. She is currently in graduate school and wants to pursue a career in Speech-Language Pathology.
Robyn Orfitelli
Robyn was the lab manager of the Language Lab between 2012 and 2013. She obtained a PhD in Linguistics at UCLA in 2012. Her dissertation, and most of her research, is on how children acquire complex grammatical structures, and what acquisition can tell us about adult language. She is currently a professor at Sheffield University.
Yun Kim
Yun earned her PhD in Linguistics at UCLA in 2015. She is interested in infants' speech perception, especially their ability to segment and categorize words as well as phoneme/feature acquisition and its role in word learning. She is currently a professor at Emory University.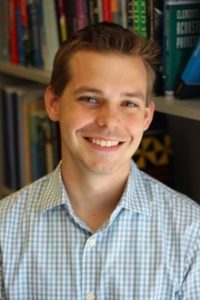 Jamie White
Jamie earned his PhD in Linguistics at UCLA in 2013. His research interests fall within the general areas of phonology, phonetics, and language acquisition. He is primarily interested in how people learn the phonological patterns of their language(s), which biases they bring to the learning process, and how we can model the phonological grammar, both in terms of what is learned and how it is learned. He is currently a professor at UCL, in London, UK.
Kristine Yu
Kristine obstained her PhD from UCLA in 2011. Her research focus is on learning abstract sound patterns from phonetic input. She enjoy connecting empirical acquisition work with theoretical computational modeling. She has a special interest in prosody, but is also interested in all aspects of speech sounds, and also how input from the speech signal can be used to learn grammars. She is currently a professor at University of Massachusetts Amherst.
Kristi Hendrickson
She was the lab manager of the Language Lab from 2009 to 2011. She received her B.A. in Psychology and Political Science from UC Davis, where she researched spatial and temporal visual attention in typically and atypically developing babies. She obtained her PhD in Speech, Language and Hearing Sciences at SDSU. Currently she is an Assistant Professor in Communication Sciences & Disorders at the University of Iowa.
 Adrienne Scutellaro
Adrienne came to UCLA after receiving her Ed. M from the Harvard Graduate School of Education. She was the language lab manager from 2007 to 2009. She is interested in linguistic and cognitive development from infancy through early childhood. She is now a mom of three and lives in Philadelphia.
Hadley Stork
Hadley Stork (née Vogt) worked in the lab as a Research Assistant for two years while she was an undergraduate at UCLA. She was also the lab manager for a year. She then worked at Google/Adecco for a bit before returning to Los Angeles to earn a Master's in Linguistics at CSUN. Her linguistic research focuses on how children learn languages, particularly how they learn the sounds of a language.
Flavia Adani
Flavia was a visiting graduate student in our department in 2007. Flavia has her PhD in Experimental Psychology and Linguistics from the University Milano-Bicocca (Italy). She was a postdoctoral research fellow at the Laboratoire de Sciences Cognitives et Psycholinguistique (EHESS-DEC-ENS-CNRS) in Paris, and a professor in Developmental Language Disorders in the Department of Linguistics at the University of Potsdam, Germany. Currently she is an Associate Professor in Child Language Development at the Freie Universität in Berlin.
Victoria Thatte
Victoria Thatte earned her PhD in Linguistics at UCLA in 2011. Her research focused on phonological acquisition, though she was also interested in theoretical phonology, language contact phenomena, and psycholinguistics. She now teaches English as a Second Language at Grossmont College.
Nancy Finifter
Nancy Finifter (neé Ward) obtained her PhD in Linguistics at UCLA in 2014. She investigated how infants learn to process the languages that they are exposed to, how infants are affected by limited exposure to a second language and how visual cues affect infant perception of speech. She currently lives in Santa Barbara and is the mother of two wonderful sons.