Durgesh Rajandiran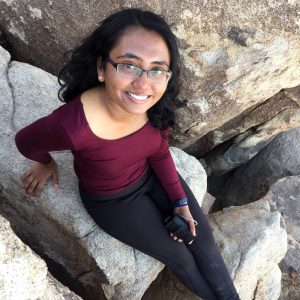 My name is Durgesh Rajandiran, and I am a fourth-year undergraduate from Malaysia studying Linguistics and English. My interests change every quarter because I keep on discovering more fascinating subfields of linguistics with each class. By and large though, I enjoy learning about child language development and second language acquisition. After graduating, I intend to take a gap year before applying to graduate programs in linguistics. In my free time, I love to hike, attend free concerts in LA, and try new (and affordable) restaurants!
Jacqueline Postajian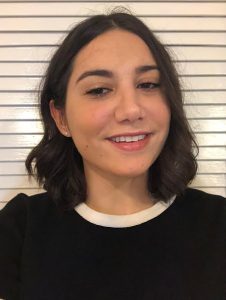 Hello! My name is Jacqueline. I'm a senior here at UCLA majoring in Applied Linguistics. Aside from English I also speak Armenian and I'm currently learning French. I'm very interested in language acquisition and love seeing the amazing things kids do with language. I'm hoping to eventually attend graduate school for speech-language pathology, but before that I'd love to teach English in a foreign country. Outside of linguistics I'm a huge film and musical theatre fan, love to travel and play guitar.
Dania Pineda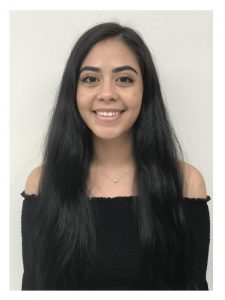 My name is Dania Pineda and I am second-year Linguistics and Psychology major with a minor in Education Studies. I speak English and Spanish, and am beginning French. I am interested in language acquisition and communicative disorders among children. I hope to further conduct research at UCLA as well as apply to Graduate school in hopes of becoming a speech pathologist. Aside from the Language Lab, I am an office assistant at the Students with Disabilities Center but I also enjoy board games, riding bikes, and trying new foods.
Chelsea Lam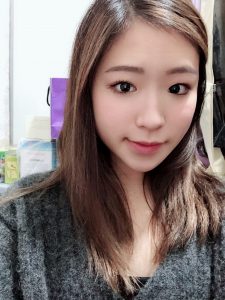 Hello! My name is Chelsea and I'm a senior undergraduate at UCLA, majoring in Applied Linguistics and Minoring in Cognitive Science. I'm enthused by language acquisition in children, and pursuing audiology as my career to help individuals to overcome auditory-related difficulties. Outside the lab, I work as a part-time stylist. I also enjoy music, singing, dancing, and food hunting with my friends.
Mackenzie Lighterink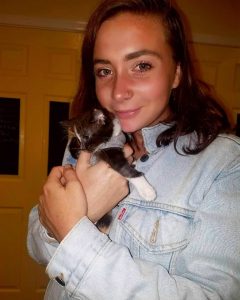 My name is Mackenzie Lighterink. I'm a fourth year and graduating Linguistics and Psychology major. After my graduation, I'm hoping to pursue a Masters in Speech, Language, and Hearing Sciences and get a certification to be a Speech Language Pathologist. When I'm not at the lab or in class, I'm managing the dining hall floor at Bruin Plate or volunteering at a feral cat rescue near USC.
Helen Leka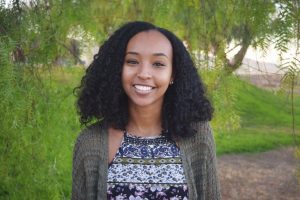 My name is Helen Leka and I am a fourth year Psychobiology major. My interests include language acquisition and more generally child development. After I graduate, I plan to go to medical school and to eventually become a Pediatrician. During my free time, I love to travel, hike, cook and play tennis.
Jadyn Duong
I have two dogs and I love them a lot!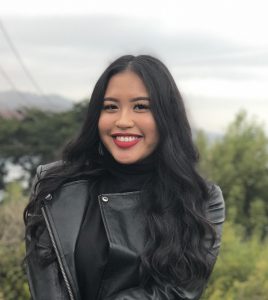 Travis Nelson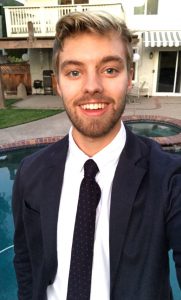 My name is Travis Nelson, and I'm a fourth year linguistics undergraduate.  I've been with the Language Lab since June 2017, and I'm excited to continue in my last year at UCLA.  Regarding linguistics, my interests are in syntax and second language acquisition.  When not in the lab, I enjoy weightlifting, going on early morning drives, and eating way more than I probably should be.
Troy Kato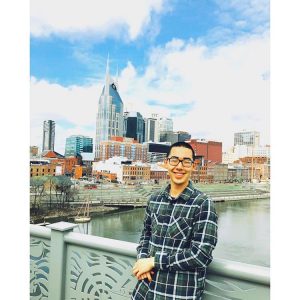 I'm an undergraduate Linguistics student.
Ryan Smick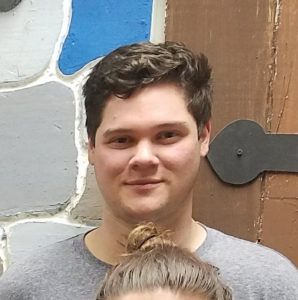 My name is Ryan Smick and I'm a Linguistics and Psychology major with a minor in Cognitive Science. I speak Spanish and Italian, but my personal linguistic interests focus on Mongolian and Polynesian languages, mainly Hawaiian. My ultimate goal is to become a speech-pathologist working with traumatic brain injury patients. The process of redeveloping language abilities is pretty fascinating. In my free time, I try to travel as much as possible–12 countries so far–but more regularly I like to volunteer or go out to eat.