Chelsea Lam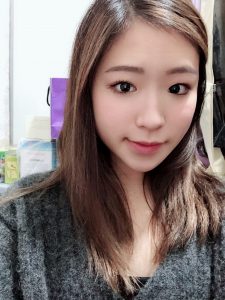 Hello! My name is Chelsea and I'm a senior undergraduate at UCLA, majoring in Applied Linguistics and Minoring in Cognitive Science. I'm enthused by language acquisition in children, and pursuing audiology as my career to help individuals to overcome auditory-related difficulties. Outside the lab, I work as a part-time stylist. I also enjoy music, singing, dancing, and food hunting with my friends.
Gabriela Vargas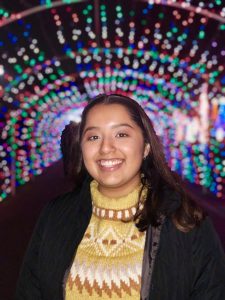 Hello, my name is Gabriela Vargas and I am a third year Applied Linguistics major and Education minor. I'm interested in phonology and pragmatics. I want to learn more about the intersectionality of linguistics and education and how these impact student's academic success. After graduation, I will pursue my Master's in Speech, Language, and Learning, & work as a Speech Language Pathologist. In my free time I like to binge watch Netflix shows.
Julia Shabanian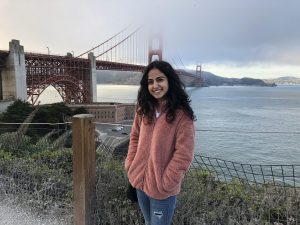 My name is Julia Shabanian, and I'm a 4th year Human Biology and Society major.  After graduation, I plan to go to medical school and become a pediatrician! I've always been fascinated by language acquisition and have studied ASL for a few years.  In addition to being involved in the Language Lab, I'm in the Mentorship program at UCLA and a volunteer at Ronald Reagan Hospital.  In my free time, I love playing with my dog, traveling, and watching trashy reality TV with my roommates.
Kavya Murthi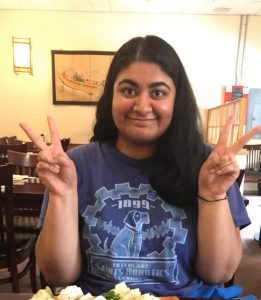 My name is Kavya Murthi, and I'm currently a senior undergraduate double majoring in Psychology and Linguistics with a minor in Chinese! My interests include psycholinguistics, language acquisition, and speech pathology, which I hope to go to graduate school for. In my free time I like to listen to music, read, watch TV, and study languages!
.
Mirna Velasco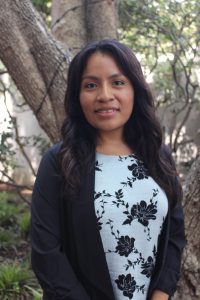 My name is Mirna Velasco-Alvarado and I am a senior at UCLA studying Psychology and Applied Developmental Psychology (ADP). My interests include child language development and second language acquisition. I am currently interning at Fernald Child Care Center and I am amazed at how essential language acquisition is for communicating, learning and building of relationships early in life. I intend to apply to a graduate program in clinical psychology in hopes of becoming a family therapist for children with disabilities. Aside from the Language Lab and Fernald Child Care Center, I also volunteer with Project SPELL and love dancing with Grupo Folklorico de UCLA.
Pedram Dabiri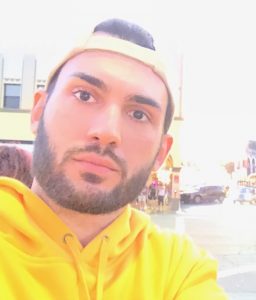 Hello, my name is Pedram Dabiri, I'm 31 years old. I'm a Senior majoring in Linguistics and my main interest in phonetics.
Rebecca Rivera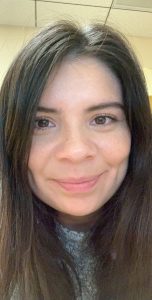 Hello, my name is Rebecca Rivera and I'm a senior double majoring in Korean and Applied Linguistics.  My main interest lies in second language acquisition. After I graduate, I hope to work for the federal government either as a foreign language translator or as a foreign service specialist in organizing, developing, and implementing English language programs and curriculum's abroad. In my free time, I like to binge watch Netflix comedy shows.
Rita Manukyan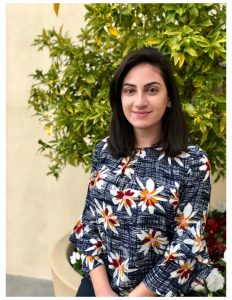 My name is Rita Manukyan. I am a second-year undergraduate student at UCLA, majoring in Psychology. I love working with children, and I am interested in Speech Pathology and Child Psychology. I also hope to teach psychology courses at a university level. In my free time, I enjoy cooking, playing chess, visiting botanical gardens, and spending quality time with family.
Rosie Mejia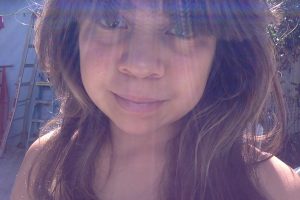 Hello, my name is Rosalva Mejia but everyone calls me Rosie. I'm a third year student at UCLA, majoring in Linguistics and Psychology. I'm also doing a minor in Cognitive Science and in Spanish. I hope to do research in baby speech pathology once I graduate and strive to earn a PhD in PsychoLinguistics. Aside from school, I enjoying going out for runs, swimming or simply reading a good novel.