Visits to the lab last about 30-40 minutes total, and we provide free parking. Here's what to expect when you visit.
1. Arrival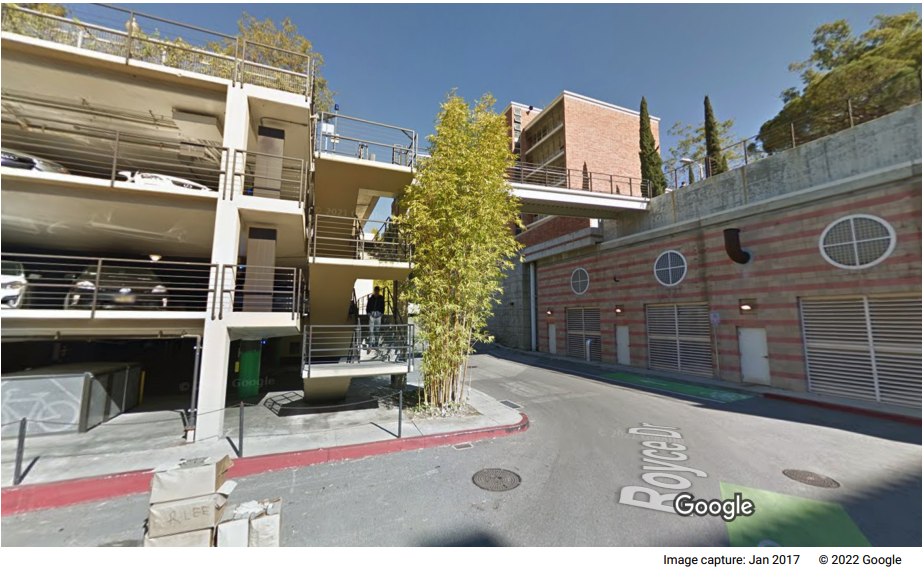 Upon your arrival, one of our friendly lab members will help you park in our dedicated parking spot in Parking Lot 5, and walk you to our lab.
2. Consenting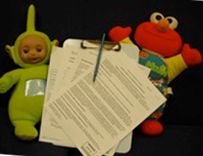 While in the waiting room, the experimenter will go over the study in detail. You also will be asked to complete paperwork regarding your child's language input. The paperwork takes about 15 minutes to complete.
While you are talking with the experimenter, a research assistant will interact with your child to get them comfortable with their new surroundings. If you agree, we will also take a picture of them so we can create a beautiful Certificate of Participation!
3. Participating
After the paperwork, we will invite you and your child to one of three rooms depending on what type of study they are participating in:
4. Prizes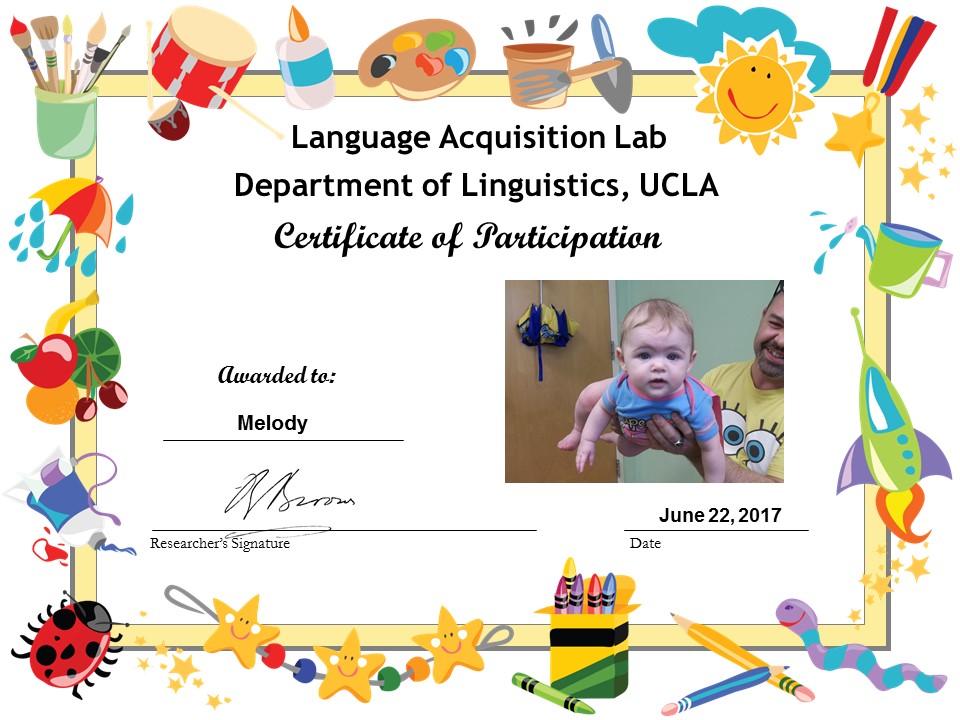 After the study, your child will receive a Certificate of Participation, and a prize for all of their hard work.